ZeroIn Blog
ZeroIn has been serving the Corte Madera area since 2008, providing IT Support such as technical helpdesk support, computer support and consulting to small and medium-sized businesses.
VoIP Can Be a Game Changer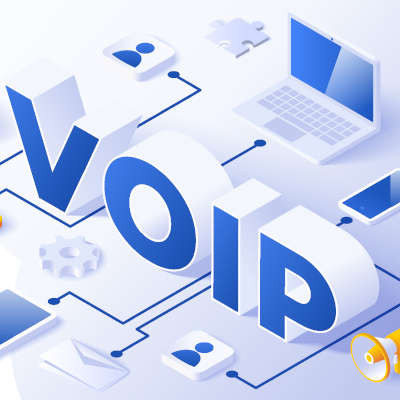 Traditionally, the business telephone system is one of the most expensive operational costs, especially if you take into account a business' expanding mobility. Today, there is an option that changes the way that businesses look at their phone platform. That option is VoIP, or Voice over Internet Protocol. Today we'll tell you a little bit about VoIP and tell you how it can drastically improve your business' communication.
So, What is this VoIP?
Despite sounding like a word used in a 1960s Batman TV show when the Caped Crusader and Robin were taking down Egghead or the Joker, 2020s VoIP just takes down the large communications costs that businesses have. VoIP is simply a telecommunications platform that uses your company's existing broadband Internet connection to send and receive calls, texts, video and more. Popular applications such as Skype and Facetime are considered a VoIP connection.
For a business that has to deal with larger than normal call volumes, mobility, and all the other things about doing business in the information age, consumer-grade solutions probably won't do the trick. For this reason, companies have developed enterprise-level VoIP platforms with all the bells and whistles a business operating in 2020 needs.
What Makes Hosted VoIP Different?
You may think that telephone systems are all the same. They are going to cost your business an arm and a leg and will cause you to make some pretty tough decisions. Nothing could be further from the truth. Here are three features that make VoIP a better option for the growing business.
Overall Cost
Dollar for dollar, VoIP systems are simply less expensive. Not only will you be using infrastructure you already have in place to fuel your phone system, you immediately reduce your recurring expenses. Apart from the platform set up and the purchase of some Internet-capable telephones, your upfront costs are minimal. What's even more valuable is the softphone option that allows any smartphone to potentially be used as a business phone, all but eliminating the costs that your business would be looking at on the mobile side of things. In many ways, a VoIP platform pays for itself.
Simplicity
The simplicity of adding and removing lines from your VoIP plan makes managing a VoIP plan for several users easier. No cables, no office renovations just to get people phone lines. Simply plug your VoIP-enabled phone into a workstation and it is ready to configure (which also takes just minutes). As mentioned earlier, the softphone option makes mobile calling much simpler and takes very little time to set up.
Functionality
VoIP stands out in so many ways that you never really hear about the superior functionality made possible by using an Internet-based phone. Not only are your calls clear and crisp, with VoIP your business can add from a whole list of features that include:
Audio and video conferencing
Call forwarding
Personalized extensions
Call routing
Call recording
Automated receptionist
Call queues
Instant messaging
Text messaging
Integrated voicemail
...and much more.
If you are looking to cut your monthly communications costs and get a valuable tool for your business that works both in and out of the workplace, call the IT professionals today to talk about our VoIP platform at (877) 993-7646.
Comments
No comments made yet. Be the first to submit a comment